Prompted by a discussion with a colleague on Twitter, I thought I'd crowdsource some advice on writing your first academic article in the humanities. Thank you to everyone who replied to my tweet with their top tips! It can feel very intimidating to start working on your first journal article and you might not know where to start, so I hope that this post will offer some helpful advice and encouragement. This post isn't exhaustive and is based on my own, and others', personal experiences, so if you have any additional suggestions, please comment below or tweet me.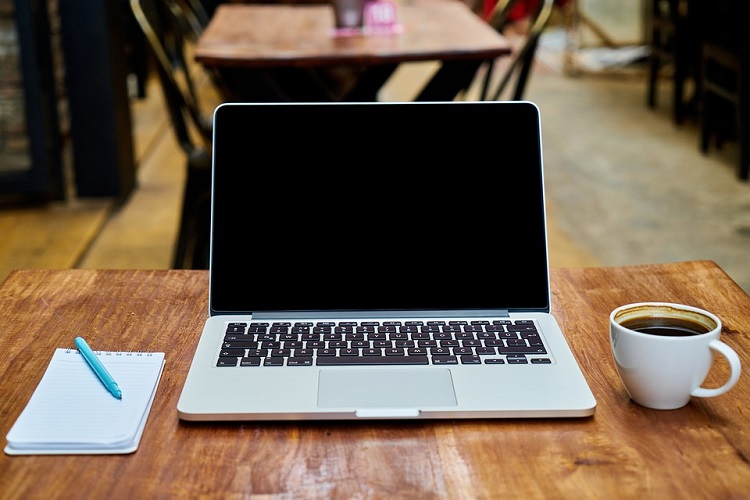 So, what material should I base my article on?
It's a good idea to start small, perhaps with an offshoot of your thesis or something that builds out of a 20-minute conference paper. You need to have a tight argument in an article and so the focus needs to be specific and circumscribed (and not hampered by the baggage of the entire thesis, otherwise the article will balloon! It might also end up sounding like a survey rather than a specific new intervention in the field). You'll probably be thinking about turning the thesis into a monograph at some stage (see my post on this particular topic here) so you might not want to siphon off too much of the thesis (although of course you might want to publish a stand-alone chapter from your thesis as a way of getting your research out there and establishing your voice in the field).
My first article was based on a conference paper that I gave on The Book of Margery Kempe. I'd worked on Kempe in my thesis but this was a new idea, partly inspired by the conference and slightly adjacent to my main research area, and it focused on one specific moment in Margery's Book. I gave a 20 minute paper on this idea and received some great feedback at the conference and I then gave a 40 minute version the following year, when I wanted to develop the surrounding context and importance of the argument for medieval devotional culture more broadly. It's definitely worth thinking about conferences and talks as opportunities to get feedback and to develop material in this way.
Choosing a journal
You will need to choose your journal carefully so that you have the best chance of your article being accepted! You can get advice on this from your supervisor/mentors (and from twitter! I had an article published in a journal that I hadn't really come across before asking for twitter advice. I also contacted the editor of the journal to gauge their interest in my proposed topic, as it was somewhat outside my usual area). You should also look at the research you've been doing- is there a journal that pops up frequently for the text/topic/approach that you're working on? That might be a good place to start.
Research the journal. You'll need to know practical things such as the word length that they typically accept, their house style etc, but you should also see if they are accepting submissions and how frequently. Do they publish four times a year or once a year? Have they got 'special issues' coming up which means that they won't be accepting general submissions for a while? (A 'special issue' could of course be just the thing for your current research, so keep an eye on for those!). You should read through recent issues of the journal that you decide upon so as to see what kind of articles they are publishing and their style- how do these articles place themselves in the critical field, what sorts of research are they doing (close readings, historical studies, theoretical approaches etc). It's no good sending a theory-heavy piece to a journal that focuses on historical readings. For my most recent article, on Christianity and medieval pity in the Harry Potter series, I read through recent issues of my chosen journal (Studies in Medievalism) to see how the articles positioned themselves in medievalism studies and in particular how they substantiated an approach which involved bringing modern and medieval texts into conversation. I hadn't done this directly in my research before so it was great to see how other successful articles had approached this question.
Write an abstract
Just as you would do for a conference submission, it can be really helpful to write an abstract. This can help you to articulate and hone your argument. (Check out this post on writing conference abstracts, some of the same advice will apply!). If you can't sum up the contribution that your article makes in a paragraph, you probably have more thinking to do! An article needs to have a tight-knit and specific argument otherwise it is unlikely to be accepted.
I always say to my students when they are writing their essays- what's at stake here? Why does this argument matter, to the specific text that you're working on and more broadly (in the critical field, in our current times). Being able to articulate this will lead to a clearer and stronger throughline in your article.
Scholarship and drafting
Make sure that you are up-to-date on recent scholarship in the field! (And especially in the journal that you are planning to submit your article to- when I read through back issues of Studies in Medievalism there was an article that asked why there weren't more medievalism articles on religious topics, so I was able to address this question directly in my article on medieval Christian values in the Harry Potter series). It will be a red flag to a peer reviewer if your citations seem to stop at the year 2000 or if you are ignoring an important recent article in the journal you've submitted to! You'll need to situate your article in relation to current debates in the field and state how your argument develops, complicates, or adds to those questions.
When you start writing the article, try not to worry too much about getting it perfect straightaway. For me, it's all in the editing! I tend to need to write it all out- get all the material out of my head and onto the page- which is often messy and full of sections that don't fit together! But that's the 'rubbish first draft' stage and then I can start to figure out what goes where and how to make the structure work. I often do my best thinking when I'm writing so I often need to just start writing, and then I'll figure out precisely where I'm going and what else I need to do to get there! Sometimes at this stage, I'll write without stopping to fill in the references as that can interrupt the flow and make me start to feel more cautious or nervous. It can help to find 'your' voice by just writing exactly what you think first and then making sure you've situated yourself in the field.
When you're redrafting, make sure that you check that you have a clear statement of your argument and purpose in the opening of the article (to signpost where you are going and make this clear to the reader and reviewer) and that your conclusion returns to these questions at the end. I often like to have an opening 'vignette', a passage or example that sets up the key issues and questions that I'll be writing about, and I'll often save a little passage of close reading for the conclusion too- something that will enable me to draw together my argument, state why it was significant, and perhaps gesture towards a broader debate.
You don't have to do it alone!
Get advice– from your supervisor, examiners, peers and mentors, and your twitter communities! Your supervisor or examiners will be well placed to help you to identify material that will work well for an article and they may also have good suggestions for journals to target. Colleagues who have published in that journal might be able to offer you advice about their experience.
You will also want to get several friends and mentors to read your article before you submit it– both for advice on structure, argument, and content, and also for their thoughts on the clarity and precision of your writing. I often find it helpful to have a specialist reader, who will be able to tell me if I'm missing something key in a primary text or if I've omitted some important recent criticism, and if the argument as a whole 'stands up.' But it's also great to have readers outside of your specialism who can give you a sense of whether it works as an article, without getting distracted by the contents. They won't be bogged down in the nitty gritty of the material and it can be so helpful to have an outside opinion, especially because not everyone who reads your article will necessarily be researching your specific area (although many will be, of course). You will probably want your article to be accessible to a range of readers, for example, in my case, those who might be there for the theory or the theme rather than the particular text (or conversely, those who are there for the text but not the topic). I also personally believe that articles should be accessible to undergraduates too. (I'm privileged in this regard as I am able to teach topics from my research but I also think it's important that my work be useful to students and general readers where it can be, otherwise I'm not quite sure what I'm doing it for!!). All of your readers can also pick up any spelling or grammatical errors because you'll need to proof read carefully for those!
If you have an article idea, it can be helpful to present a version of it as a conference paper so that you can take advantage of the captive audience for advice and feedback, as I suggested above. This is especially helpful when you've finished the PhD because you don't automatically have your supervisor to call on for feedback and so you will be looking to cultivate other communities for support. It can also be helpful to join an online writing group or to pair up with a friend to encourage each other, read each other's work, and set each other deadlines for accountability when things get tough!
Don't be afraid to aim high but also don't be afraid of the feedback!
You'll probably be aware of the top journals in your field and you shouldn't be afraid to aim high when submitting an article (obviously assuming you've done your research and checked that the journal will be interested in the kind of work that you do.) You might want to make a list of journals, however, because your piece might not be accepted by the first journal you send it to, so where could you try next? I can often be a process, getting your first piece accepted, so think about the alternatives.
I've written elsewhere about the emotional side of article rejections and let's face it, none of us wants to receive 'reviewer 2' style feedback (and peer reviewers, don't be that person! Check out my blogpost here about doing your first peer review). But feedback from the peer review process, when done properly, is there to give you specific and constructive advice to improve your work and make it stronger and, importantly, publishable. Use it and welcome it, even though it may be difficult to hear at first. Thanks to @mediaevalrevolt on twitter for this comment: 'Think about peer review as an opportunity to get feedback, not (just) as an obstacle to surmount in order to get published.'
I had some amazing feedback on my first peer-reviewed article, without which I never would have been able to publish it. It came back with a 'revise and resubmit' from the journal and one of the reviewers had spotted that one of the problems that I was having, was that I was trying to evidence two arguments, the first of which had actually already been accepted in the field (about the status of images in late medieval devotion), whereas the more interesting and original argument was the second strand of my discussion (the use of images as an opportunity for the performance of devotional identity; here's a blogpost on my article if you'd like to find out more about that!). This feedback helped me to streamline and strengthen my argument. The reviewer also suggested that I needed to be more specific and grounded in the evidence from art history, and recommended a number of studies that I should consult and work into my piece, which I did. Following the specific and practical advice of the peer reviewer lead to a much stronger argument and an acceptance, for which I'm very grateful!
Don't forget…
You will, of course, want your article to be the best that it can be when you send it out but remember that it doesn't have to be absolutely perfect! You will inevitably have to make revisions during the peer review process so if you are happy with the stage that you've got to, you've run it past trusted friends and colleagues, and you've made sure it meets the house style, just send it off!
And if the article is rejected, that's not the end of the story! Think about the feedback and after you've had a little time to regroup, work on it and send it off to another journal! This seems obvious but I wish I'd been given this advice earlier in my career. I had an article rejected from my chosen journal and I sort of thought, well that's it, it's no good if it's been rejected, so I just put it in a drawer and tried to forget about it. What I should have done was returned to it, worked on it, and resubmitted it elsewhere! Just because a piece is rejected from one journal, doesn't mean it isn't any good at all or that it wouldn't be perfect for another journal. Try not to be disheartened. Pick yourself up and have another go!
Finally…
Dr Lieke Smits recommended this book on twitter: Writing Your Journal Article in Twelve Weeks by Wendy Laura Belcher. I haven't read it myself but I've heard good things about it so it might be worth checking out! I particularly like the title and the idea because it shows that you can produce a journal article in a specific period of time if you get organised and make a plan of attack!
Thanks to all of the following for contributing their ideas and helping me to write the above post: Jenni Nuttall, Daisy Black, Emma Smith, Laura Kalas Williams, Charlie Rozier, Fiona Noble, Frank Lough, Jenny Noble, Richard Cassidy, Colin Veach, Roberta Ann Quance, Laura Tisdall, Andrew Buck, Bjorn Weiler, Elizabeth Lehfeldt, Jennifer Brown, Eleanor Baker, Dean Irwin. (Apologies if I've missed anyone, I hope not!)